Or Donate With PayPal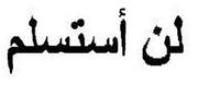 I will not submit
Blogroll
Patterico's
Ace of Spades
Hot Air
Michelle Malkin
Teh Squeaky Wheel
doubleplusundead
S. Weasel
Conservative Belle
Gabriel Malor
Bound in a Nutshell (aphrael)
The Bar Slaves
Anti-Idiotarian Rottweiler
Other Side of Kim
kishnevi
The Moronosphere
The Gerbil Nation
Blogroll Policy
Sites are added to the Moronosphere and Gerbil Nation blogrolls by request. I got everyone on there who was there when they were made, so email me if you know of a new addition. Some of these are on the main blogroll as well and will remain duplicated.
The main blogroll is at my own discretion. I gratefully accept suggestions by email, but I don't do blogroll exchanges. If a site is there, it's because I personally recommend it. If it's one that is not updated often, check out the archives and you'll probably see why it's there. I will rarely remove a site from the main blogroll once it's there.

Click the Pic!!
Ursula Vernon's Art

Not a sponsored ad!
Thanks to S.Weasel!
She did most of the
graphics here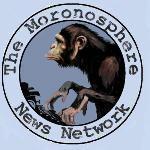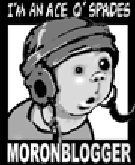 Free Blog Content
Monthly Traffic
Pages: 161
Files: 52
Bytes: 2.9M
CPU Time: 3.927s
Queries: 9904
Content
Comment Policy
Comments are not moderated and users are not registered. This means that I have little to no control over who posts a comment or the content of that comment. Therefore, comments other than my own do not reflect any viewpoint of mine, no matter how long it appears as I will likely remove comments that cross the line of decency. If a comment is removed, a notation that the comment was there will be inserted. Any questions or concerns about posts, comments, copyright, or other issues may be addressed by emailing me at "stashiu3 AT gmail DOT com" replacing the AT with @ and DOT with a period. If that's too complicated, maybe you shouldn't be on the internet without supervision. Just sayin'
Blog Notes
If you have suggestions for the blog, put them in a comment to the original welcome post, a comment to any other post, or email me at the contact below. Be well.
Stash
About Me
I am a Psychiatric Nurse who retired from the Army after 24 years total service. I started out as a Private E-1, made Sergeant E-5 in 23 months, then went to nursing school and ROTC to get commissioned. I am interested in politics where I lean heavily conservative, movies, music, and books. Hopefully you will enjoy what you see and come back often.
Contact me
Stashiu3 AT gmail DOT com (Replace the "AT" with "@" and the "DOT" with ".")