08 September 2008
06 September 2008
Next Step
The first part of the immigration application has been approved and we were able to get Social Security cards for the girls. This means that the concerns about them getting deported are over. Thanks to everyone for their help and support throughout. Once the final paperwork gets back, we can start trying to recover some of the excess costs that were so burdensome. We're already working on amending the Income Tax Returns (again), but it looks like some of the deadlines are passed for certain deductions, i.e. Adoption credit. I'm not an income tax guy by any means, so we'll let a professional look at it.
I'm going to continue to focus on family and staying as healthy as I can. That doesn't mean I won't be blogging at all, but probably not much and not regularly for a while. No great loss really since McCain picked Palin and "re-charged" an almost-dead blogosphere.
Be well.
Posted by: Stashiu3 at 23:22:29 | No Comments | Add Comment
Post contains 157 words, total size 1 kb.
29 July 2008
12 July 2008
Tony Snow -- R.I.P.
This was a
shocker to me
. I thought he was doing better.
Tony Snow, a conservative writer and commentator who cheerfully sparred with reporters in the White House briefing room during a stint as President Bush's press secretary, has died of colon cancer, Fox News reported Saturday. Snow was 53 years old.

Prayers for his family and friends. He was a good man and did a great job everywhere he went. I loved his
interaction with reporters
when he worked as White House Press Secretary.
THOMAS: We have gone for collective punishment against all of Lebanon and Palestine. And what's happening -- and that's the perception of the United States.
SNOW: Well, thank you for the Hezbollah view, but I would encourage you. . . .
THOMAS: Nobody's accepting your explanation. What is it say, to call for. . . .
Heh. That's how I'll always remember him. Rest in peace Sir.
Posted by: Stashiu3 at 06:53:06 | Comments (2) | Add Comment
Post contains 156 words, total size 1 kb.
11 July 2008
How Is Everybody Doing?
Sorry for the long hiatus and thanks to everyone who emailed. My health has been very poor and I may be looking at surgery in the future because of stomach problems. The energy to blog just wasn't there.
The fingerprinting ended up not going very well. For a facility where that is their only function, not only are they arrogant and arbitrary, they're incompetent. We were notified that one of the girls had to come back because the fingerprints were not of sufficient quality for the FBI database.
Unbelievable?
Not really
.
Allie may be forced to leave the country because U.S. immigration officials are questioning the legitimacy of the Guatemala native's adoption by her parents, Lori and Scott Mulvihill,
in 1994
.
1994? Are you kidding me? This girl has been living here as an American, with an American family, as their daughter, for 14 years and the government is so worried about her
now
that she may be deported?
The Mulvihills also say U.S. embassy officials in Guatemala interviewed the woman claiming to be her biological mother at the time of the adoption and did not raise any concerns. The embassy officials, however, did not conduct a blood test of the woman that would have definitely proven that the woman had given birth to Allie.
The Guatemalan government also never challenged the adoption, the Mulvihills said.
But U.S. immigration officials still aren't satisfied, and the dispute over her adoption has become a roadblock on Allie's path to citizenship. Neither Allie nor her parents have a way to track down her biological mother and the adoption agency used by the Mulvihills used to adopt their daughter has gone under.
The fact that she can not get her immigration status resolved
means the fear of deportation continues to loom.
So, over 14 years later, the government can arbitrarily decide that what it did back then wasn't good enough. Puts the phrase "Good enough for government work" in a new light, doesn't it?
I may need to re-think my stance on illegal immigration and amnesty because it doesn't seem we are isolated cases.
During our own efforts, I have not seen anyone I thought was trying to do something shady to stay here. Just dozens and dozens of people trying to work through a broken system, some of them terrified of making the slightest error (as we were for the first appointment to get fingerprints).
"We're told to go in one direction and when we do, we're told to switch gears and go into another direction. And when we look for council from the government to give us a definite answer, we get stuck with people who are supposed to be working on marriage contracts rather than immigration contracts," he said.
And now that she is getting older, the consequences of Allie's immigration status are getting tougher. Her lack of citizenship means she cannot get her driver's license, vote, apply for a job or qualify for financial aid.
I know the feeling. Our income tax situation will be screwed up for years to come because of this and may never get resolved for the past three years.
Nobody can really understand the desperation the Mulvihills family feels, but I'm sure we come close. If you have children, you can come close too. Pretend you just got a letter from the government. There is no contact information on the letter, no instructions. The only thing the letter says is that you must send $3000.00 immediately or your children might be picked up and taken from you forever. All your efforts to find out more are futile, so you send the money.
Then, another letter comes. This one says that everyone in your family must go to the next town over, stand on the corner of a certain intersection for exactly 190 minutes starting at 3:15am, and on your way home, you must drop off a money-order (no cash or checks please) for $171.38 at the Probate Court for "costs". Or your children will be taken from you forever.
.............
.............
That's how those of us navigating the immigration process feel. Never knowing how much money the next step will cost, just that it's going to cost. Never knowing why some of these things are "required" when they don't make sense. Never knowing when someone will decide that what was good enough before is no longer acceptable. Just knowing that you love your kids and you might lose them.
"All along I've really known that I'm not like everyone else," she said.

Is that what America is supposed to be about? Have I been wrong all this time?
Posted by: Stashiu3 at 16:41:46 | Comments (11) | Add Comment
Post contains 777 words, total size 5 kb.
30 May 2008
Back Home
We are finally back home and everything is ok right now. Most of this post is adapted from an email correspondence with very special friends and turned into a bit of a rant... the arrogance of government workers was very frustrating. But the play-by-play generally goes like this. The drive was long and we hit two very bad spots of weather, rain so hard that we couldn't see more than 20 feet in front of us, if not less. Both lasted for just a few minutes and all we had to do was slow down for a while and have the emergency blinkers going (so the fools who didn't slow down didn't run into the back of us!)


more...
Posted by: Stashiu3 at 22:00:51 | Comments (47) | Add Comment
Post contains 733 words, total size 5 kb.
28 May 2008
Update On Legal Issues
We're out of town to the "big city" for the rest of today and most of tomorrow for the next step in the application process. The applications were submitted and now the girls must be fingerprinted. Of course, it can't be done locally at a time of our choosing. It has to be done by appointment (they make the appointment, not us) at a specific location and time. The letter with the appointment information says that if the appointment is missed "your application will be considered ABANDONED."
Nice, eh? That would mean starting over from the beginning, so we're going up the night before so we're not trying to rush tomorrow. We don't want to take a chance that an overturned truck on the highway or bad weather (or extra-terrestrial abduction) might delay us, making us have to start everything again.
Our sincere thanks to everyone who donated so far and pledged to donate in the future, to help with our legal costs. There's no way to fully express our appreciation in words. This has been a long process which we hope to complete within the next two months. It would have been much harder to get through all this without the generosity, advice, and prayers that have been offered. Bless you all.
Be well.
Posted by: Stashiu3 at 11:42:21 | Comments (9) | Add Comment
Post contains 220 words, total size 1 kb.
27 May 2008
This Is Too Funny Not To Mention
LC JackBoot IC/A-OBR over at The Anti-Idiotarian Rottweiler posted
a letter
that gives some insight into the feminine mind. I'm not even going to excerpt it because it flows too well to break it up. I'll give a taste by posting one of the
comments
though.
Kahlua and a hunting rifle?
Screw that…try Tequila and an AR-15.
And if your plan is sketchy…take some pamprin and concentrate. You're not trying hard enough.
Freaking amateurs.
If that's not enough to capture your interest... somebody should pull the plug. Just sayin'
Posted by: Stashiu3 at 02:48:06 | Comments (2) | Add Comment
Post contains 97 words, total size 1 kb.
26 May 2008
Memorial Day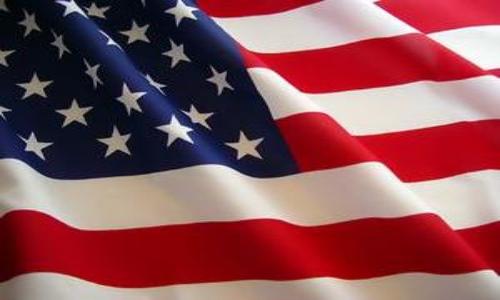 With all the fine Memorial Day threads around, there's not much for me to add. To all those who made the ultimate sacrifice in defense of liberty... thank you. You are not forgotten. You will never be forgotten.

See
here
.
And
here
.
And
here
.
And
here
. (Check the original graphic!
)
And
here
.
And
here
. (Always loved this song... thanks for the video)
And
here
.
And
here
.
And
here
.
And
here
.
And
here
. (Two nice cartoons and a couple of good vids)
And
here
.
And
here
.
And
here
. And
here
. And
here
. (All different posters at Blackfive)
And
here
.
And finally
here
. (warning: .pdf link to U.S. Army Memorial Day Message)
Posted by: Stashiu3 at 12:56:26 | Comments (5) | Add Comment
Post contains 114 words, total size 3 kb.
24 May 2008
Weekend Moronosphere Links
Go over to
doubleplusundead's
for the links roundup. Lots of good stuff by It's Vintage Duh (a
couple
of very good posts!), Nice Deb (congratulate her on a full year of blogging!), and the rest of the morons.
Send dpud your
Rachel Ray
pics too, he likes that.
Posted by: Stashiu3 at 12:11:35 | Comments (7) | Add Comment
Post contains 52 words, total size 1 kb.
Number of Unique Visits Since 08 March 2008
72kb generated in CPU 0.0289, elapsed 0.0786 seconds.
64 queries taking 0.0567 seconds, 202 records returned.
Powered by Minx 1.1.6c-pink.