28 May 2008
Update On Legal Issues
We're out of town to the "big city" for the rest of today and most of tomorrow for the next step in the application process. The applications were submitted and now the girls must be fingerprinted. Of course, it can't be done locally at a time of our choosing. It has to be done by appointment (they make the appointment, not us) at a specific location and time. The letter with the appointment information says that if the appointment is missed "your application will be considered ABANDONED."
Nice, eh? That would mean starting over from the beginning, so we're going up the night before so we're not trying to rush tomorrow. We don't want to take a chance that an overturned truck on the highway or bad weather (or extra-terrestrial abduction) might delay us, making us have to start everything again.
Our sincere thanks to everyone who donated so far and pledged to donate in the future, to help with our legal costs. There's no way to fully express our appreciation in words. This has been a long process which we hope to complete within the next two months. It would have been much harder to get through all this without the generosity, advice, and prayers that have been offered. Bless you all.
Be well.
Posted by: Stashiu3 at 11:42:21 | Comments (9) | Add Comment
Post contains 220 words, total size 1 kb.
1
Alien abductions, BAD!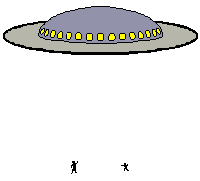 Good luck, Sir. Our thoughts are with you.
Posted by: Machinist at 28 May 2008@13:00:14 (yFIK0)
Posted by: sillyblindharper at 28 May 2008@14:28:29 (5+XEL)
3
Good luck and God bless!
Posted by: kishnevi at 28 May 2008@16:14:11 (VFSPG)
Posted by: Old Iron at 29 May 2008@07:21:40 (tD0Cq)
5
Best wishes, Stash. Don't take any (more) crap.
Posted by: Starry Fruit at 29 May 2008@12:07:46 (p19q9)
6
I hope that all goes well for your family. Enjoy your trip to the "big city"
Posted by: Mari at 29 May 2008@22:59:16 (cENZi)
7
Best of luck, Stash and family.
Posted by: X_LA_Native at 30 May 2008@13:39:04 (+5ORu)
8
Twee! I'm not banned anymore!
:wink:
Let me say that again, "Best of luck, Stash and family!"
Posted by: X_LA_Native at 30 May 2008@13:39:51 (+5ORu)
9
TeX? Not banned? How the he... I mean, great!!! (note to self... mumble, mumble)
Still not sure why you couldn't post, or why you can now... the email request for help still hasn't been answered. Gremlins.
Thank you all for the well-wishes, it was a bit frustrating but everything is done on that part now. Hopefully everything will be complete in 6-8 weeks. Any requests for additional information will delay things a bit, but we're hoping that we're past the bureaucratic tangle and into the levels that can actually make decisions.
We'll see. Bless you all.
Posted by: Stashiu3 at 30 May 2008@22:15:03 (Q5ggV)
Comments are disabled. Post is locked.
Number of Unique Visits Since 08 March 2008
22kb generated in CPU 0.0327, elapsed 0.1285 seconds.
60 queries taking 0.1075 seconds, 109 records returned.
Powered by Minx 1.1.6c-pink.