30 May 2008
Back Home
We are finally back home and everything is ok right now. Most of this post is adapted from an email correspondence with very special friends and turned into a bit of a rant... the arrogance of government workers was very frustrating. But the play-by-play generally goes like this. The drive was long and we hit two very bad spots of weather, rain so hard that we couldn't see more than 20 feet in front of us, if not less. Both lasted for just a few minutes and all we had to do was slow down for a while and have the emergency blinkers going (so the fools who didn't slow down didn't run into the back of us!)


more...
Posted by: Stashiu3 at 22:00:51 | Comments (47) | Add Comment
Post contains 733 words, total size 5 kb.
28 May 2008
Update On Legal Issues
We're out of town to the "big city" for the rest of today and most of tomorrow for the next step in the application process. The applications were submitted and now the girls must be fingerprinted. Of course, it can't be done locally at a time of our choosing. It has to be done by appointment (they make the appointment, not us) at a specific location and time. The letter with the appointment information says that if the appointment is missed "your application will be considered ABANDONED."
Nice, eh? That would mean starting over from the beginning, so we're going up the night before so we're not trying to rush tomorrow. We don't want to take a chance that an overturned truck on the highway or bad weather (or extra-terrestrial abduction) might delay us, making us have to start everything again.
Our sincere thanks to everyone who donated so far and pledged to donate in the future, to help with our legal costs. There's no way to fully express our appreciation in words. This has been a long process which we hope to complete within the next two months. It would have been much harder to get through all this without the generosity, advice, and prayers that have been offered. Bless you all.
Be well.
Posted by: Stashiu3 at 11:42:21 | Comments (9) | Add Comment
Post contains 220 words, total size 1 kb.
12 May 2008
How Buffy Are You?
Ok, EW1(SG) tempted me into taking that
Jedi Quiz
yesterday, so I'm going to see about returning the favor. (heh)
Which Buffy the Vampire Slayer Character Are You?

More on
Buffy the Vampire Slayer
.
Created by BuddyTV
I'm not posting any more of these, but Buffy is always worth an exception. And before dpud asks, I like Buffy better than Tron... don't even go there.
Thanks to dpud for squaring me away on how to use html in the mee.nu environment. When you're ready to put some in, hit the "<>" button in the comments, place your html code wherever you want it to go, then hit apply and ok.
Posted by: Stashiu3 at 01:18:25 | Comments (65) | Add Comment
Post contains 115 words, total size 1 kb.
11 May 2008
Happy Mother's Day!

A Mother's Day Fable


The kids prepare to surprise Mom for Mother's Day...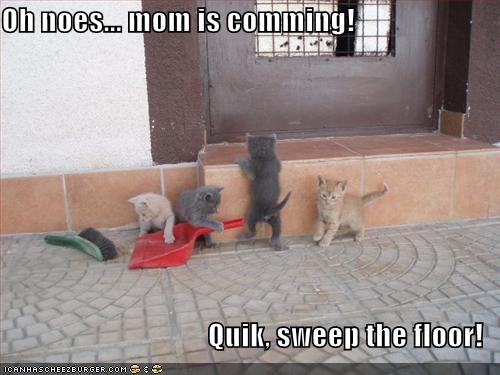 Suddenly, a problem develops...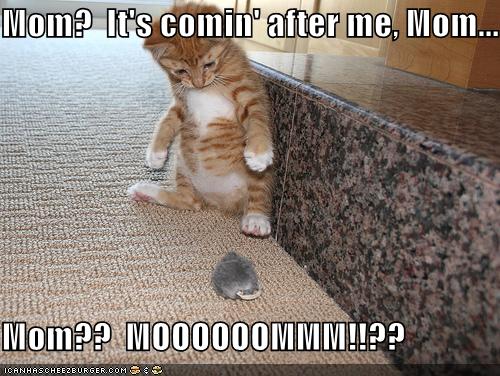 Mom steps in to do what she does better than anyone...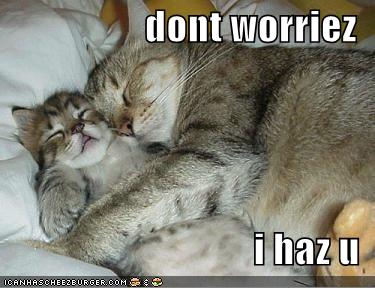 And another successful Mother's Day comes to a close!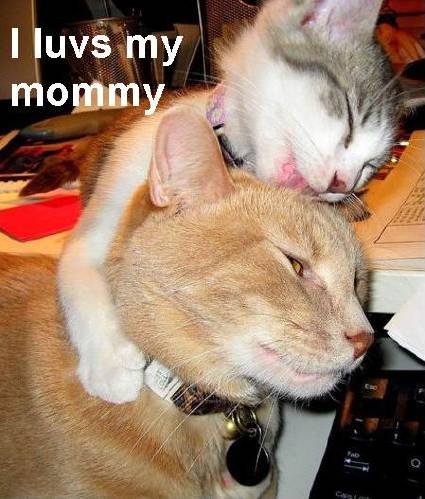 To all the Moms...
Happy Mother's Day!
(To my wife, Mom, and Grandmother... *smish*)
Posted by: Stashiu3 at 01:07:27 | Comments (5) | Add Comment
Post contains 54 words, total size 3 kb.
08 May 2008
Welcome Conservative Grapevine Readers!
How the hell did that happen? Welcome... take a look around, feel free to drop a comment or two, check the links... whatever, it's pretty relaxed here. (yeah, right... until a rant or meltdown occurs).
I've never been an "Of The Day" anything before... tastes like chicken. Just sayin'
Thanks to
Conservative Grapevine
and John Hawkins of
Right Wing News
for the link.
Posted by: Stashiu3 at 10:17:43 | Comments (5) | Add Comment
Post contains 67 words, total size 1 kb.
07 May 2008
Thank You Ace
Welcome AceofSpadesHQ readers and thank you Ace for everything. Ace and Patterico are the two biggest reasons I
started blogging
. This has been a long, frustrating process and I was starting to get
burned out
. When
doubleplusundead
and others emailed and suggested asking for help, it was very difficult to do. The prayers, advice, and donations have all been overwhelming (in a good way).
We still have several months worth of paperwork to get processed and the attorneys we have now are (mostly) very good. Pursuing any redress from the original attorney is going to wait until DHS and ICE are happy. So far, they have been very understanding with extensions to our daughter's visas, but if that were to change our daughters might end up deported. Doing anything right now to complicate their applications would be unwise.
For those who are interested, the adoption is complete and has been for a long time. We have an adoption decree by the court. What we didn't know was that the first attorney had arranged for the girls to come here on a student visa and never prepared anything to get that status changed. This eventually caught the attention of the IRS because the girls were unable to get Social Security Numbers and we couldn't understand why. Trying to get all this sorted out since then has been nerve-wracking at times and we needed to go much farther into our financial reserves than we ever expected would happen.
Thank you all for taking the time to listen... your kind words and any donations will be passed forward when our own situation is stable again. I promise you that.
Stash
Posted by: Stashiu3 at 17:46:17 | Comments (5) | Add Comment
Post contains 280 words, total size 2 kb.
02 May 2008
Returning Tomorrow
Due to overwhelming demand and improving health, I will return to regular posting tomorrow. The overwhelming demand of course comes mostly from my wife and kids, as my wife is getting nervous watching my fingers twitch in keyboard withdrawal and the kids want to do their own homework (thankyouverymuchI'veegotitDadwhydon'tyourunalongandwritesomething?). I know they appreciate the help when it's needed, but the "extras" might be more an incentive towards figuring it out themselves most of the time.
Extras would include changing the variables on problems "just to make sure you're clear on the principles being taught", moderate-to-long discussions on how this might ever apply in the real world (just the algebra examples can let me go on for hours without even trying), or "extra credit" that the teacher might not be expecting (like we did last night making geometric shapes out of paper cutouts as 3-D representations of geometry problems.) If I had been that diligent about my own homework in school, I probably wouldn't have so much fun when I do get to help with theirs! (heh)
The improvement in health can be directly attributed to the great support we've received from so many people. The prayers, advice, and donations have pushed a lot of dark clouds over the horizon and the skies are steadily clearing. Thank you all... the rest and recovery I've been able to take the past few days has been qualitatively better than it has for several months. When
doubleplusundead
suggested asking for help after reading my "burnout" post, then began working tirelessly on getting the word out, I felt like a great weight had been lifted off that I hadn't even noticed was there.
I won't ever be able to repay the individuals who gave their time, wisdom, and money to help my family. There are just too many, most of whom chose to remain anonymous angels. I do promise that when all the legal dust has settled and things are stable again, we will pay everyone's kindness forward and help others in need. Things are going to be tight for a while still, but I know we'll get through everything now. Failing is not an option when you have angels watching over you.
Be well and bless you all.
Posted by: Stashiu3 at 15:36:42 | Comments (7) | Add Comment
Post contains 376 words, total size 2 kb.
Number of Unique Visits Since 08 March 2008
89kb generated in CPU 0.24, elapsed 0.3402 seconds.
64 queries taking 0.1512 seconds, 253 records returned.
Powered by Minx 1.1.6c-pink.