21 May 2008
New Meaning Of The Word Violence
According to the Associated Press, this is the "latest act of violence" by Orthodox Jews against Christian missionaries. How many were killed or injured again?
Make your guess, click the button to find out how close you came,
then
read the story
to see how fair the AP is. More below the fold.
If they did that here in the United States, the NEA would give them a grant. How does burning paper equal violence? This is trying to make desecrating a Koran seem reasonable cause for a violent response by Muslims. Fortunately, those Christian missionaries were able to contain their rage and control themselves.
Yes, it's wrong. No, it's not violence, nor is it cause for violence. Have I mentioned that I hate the MSM?
Posted by: Stashiu3 at 04:49:55 | Comments (12) | Add Comment
Post contains 134 words, total size 1 kb.
1
actually, these folks can get very out of hand. I'd have to go digging, but Israeli ultraOrthodox have a habit of throwing stones at cars that drive on the Sabbath and women who don't dress "modestly"; and they had a nice little riot and send out death threats when a Gay Pride parade was scheduled in Jerusalem a couple of years back--rioted enough to force cancellation of the parade and then, when a second attempt was scheduled a few months later, turn it into a nonambulatory rally at a suburban soccer stadium. And they're usually close to the settler movement, including the guys who like to provoke Arabs in Hebron and shoot or rough up stray Arabs in the West Bank for no reason at all (by which I mean, said Arabs are going about routine things and making no attempt at the time to be violent towards anyone else) [not to mention Yigal Amir and Baruch Goldstein].
And given the fact that burning of books in Jewish history is often the prelude to the burning of Jews by the people who first burnt the books, one would think the people in Or Yehuda would have looked for other means of disposal (although perhaps they were simply hewing to a ruling in the Talmud that says books by "heretics" should be burnt even if they contain Divine Names).
Posted by: kishnevi at 21 May 2008@12:12:53 (ntdZU)
2
Yet, it's not violence. The story sensationalizes and misrepresents what happened. I will say I'm glad you're around to give the backstory that the MSM doesn't.
Like the earlier "hate the MSM story" (I left a comment at your site btw), I get to pick the low-hanging fruit and you're there for the in-depth. See why I had to put you on the blogroll?
Posted by: Stashiu3 at 21 May 2008@12:34:21 (Q5ggV)
3
You know, you're making it awfully hard for me to qualify for the moronosphere.
Posted by: kishnevi at 21 May 2008@15:44:51 (406FR)
4
Shhhh.... if they start looking at you funny, make an Ewok joke or talk about the cinematic history and technical expertise necessary for "Tron" to become such an instant blockbuster and film classic. That always throws them off.
Posted by: Stashiu3 at 21 May 2008@15:51:05 (Q5ggV)
Posted by: Machinist at 21 May 2008@17:58:51 (yFIK0)
6
Heh... nicely done Sir. Subtle, yet snarky. If they could make the circuit-pattern glow, I'd get one. Just for Halloween... yeah, that's what it would be for.
Posted by: Stashiu3 at 21 May 2008@18:15:06 (Q5ggV)
7
http://www.tronguy.net/TRONcostume/
I give you...the glowing circuit-pattern.
I don't know how to post the glowing picture...
http://www.tronguy.net/TRONcostume/finalonf.jpg
Posted by: sillyblindharper at 21 May 2008@18:32:16 (5+XEL)
8
That looks photoshopped Gentle Lady, but even then, it needs more neon... much more neon!
Posted by: Stashiu3 at 21 May 2008@18:39:50 (Q5ggV)
9
The guy has guts though... the door is clearly unlocked.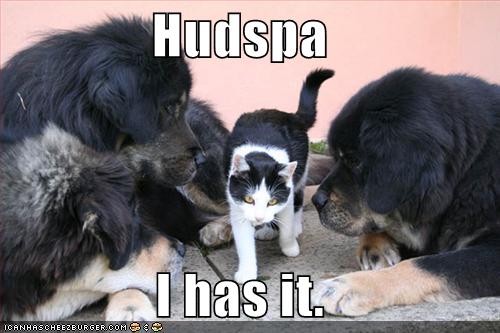 Posted by: Stashiu3 at 21 May 2008@18:42:06 (Q5ggV)
10
You're right about more lights! Fortunately, there's a tutorial on how he made it and the kind of light ropes he used...
I'll expect photos of you next Halloween. And photos of the kids reaction.....bwahahaaaa.
Posted by: sillyblindharper at 21 May 2008@19:24:48 (5+XEL)
11
Sorry Gentle Lady. Not. Gonna. Happen.
Ever.
(well, maybe)
Posted by: Stashiu3 at 21 May 2008@19:31:53 (Q5ggV)
Posted by: sillyblindharper at 21 May 2008@19:46:56 (5+XEL)
Comments are disabled. Post is locked.
Number of Unique Visits Since 08 March 2008
25kb generated in CPU 0.03, elapsed 0.0843 seconds.
59 queries taking 0.0607 seconds, 110 records returned.
Powered by Minx 1.1.6c-pink.